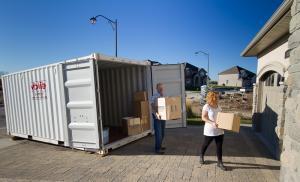 At Kitchener Mobile Storage Rentals, we create space.
Whether de-cluttering, moving, or a business wanting to store surplus stock or documents, Kitchener's Mobile Storage Rental's friendly staff will provide you with the information and options to make an informed decision regarding your storage needs. We are a locally owned family business, and with us you are always just a phone call away from all of your Kitchener storage needs.


If you are looking around in Kitchener for a storage solution, please don't hesitate to contact us for a free, no obligation Kitchener storage quote. Simply use the Quick Quote box to send us a message detailing you Kitchener storage needs. You'll find our Kitchener storage pricing highly competitive, and our customer service second to none.


We look forward to serving your Kitchener storage needs, no matter how large or small.

Contact us for more mobile storage info…


519.749.9331
QUICK QUOTE